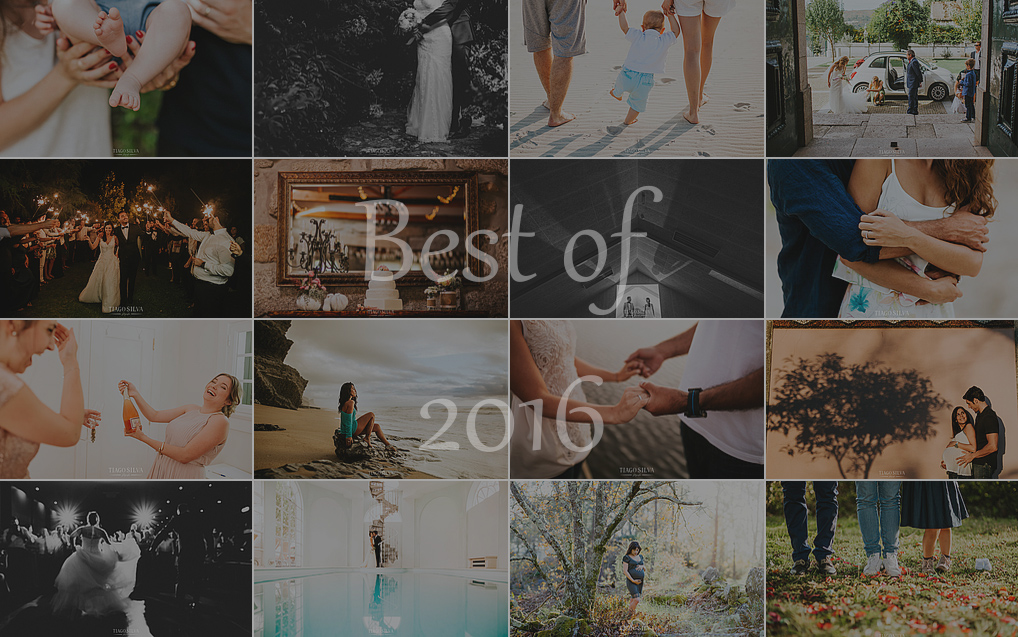 O melhor de 2016 // Best of 2016
2016 está prestes a terminar e posso dizer (mais uma vez) que foi um ano espectacular!
Foi um ano com muito trabalho mas todo esse trabalho culminou, em algum ponto, com gargalhadas, sorrisos sinceros e até algumas lágrimas de felicidade…Tive a oportunidade de conhecer pessoas fantásticas, visitar locais lindíssimos e o mais importante, o privilégio de acreditarem em mim para construir memórias que irão perdurar por gerações. Tudo o que possa aqui escrever será insuficiente para dizer quão bom foi este ano e quão agradecido estou! E não posso estar mais entusiasmado com o que 2017 me reserva.
Perante todo o carinho que fui recebendo, resta-me continuar a dar o meu melhor! Só assim posso agradecer a quem me acompanhou e acreditou em mim fosse para fotografar o seu casamento ou uma sessão de família. É um orgulho enorme e satisfação chegar até aqui mas consciente que é desse lado que o meu trabalho é divulgado. falado e apreciado.
Assim, juntei algumas das minhas fotos preferidas deste ano, entre trabalho e fotos pessoais, apreciem! Se não gostarem de fazer scroll, é só colocarem-se confortáveis, carregar no play e verem o video 😉
Vemo-nos por aí!
—
2016 is about to end and I finally can shout "What an amazing year!".
It was a year with a lot of work but at some point, it burst in laughter, honest smiles and even tears of joy! I had the chance to met fantastic couples and families, travel to stunning locations and most important, the privilege to work with people that believe in me to gather memories that will last for generations.  All that I can write wouldn't be enough to express how great was this year and how grateful I am! And how I'm excited with what 2017 will bring.
For all the cherish and compliments I'd received, my commitment is to keep doing my best! It's the only way I can thank to whom had stay by my side and who believe in me to photograph their wedding or just a simple family session. I'm very proud to get at this point but conscious that are you who have a big word in how great my work can be.
So, I gathered some of my favorite photos of this ending year, enjoy! If you don't like to scroll, you can sit back and push play and watch the video in fullscreen 😉
See ya around!
—
FOTOS//PHOTOS